It's almost time for Christmas and it is the time to be jolly. One of the most popular presents this year, apart from the obvious Playstation and Xbox, are the Oculus Quest 2.  We all know technology is helping us interact with the world around us, whether it be augmented reality or a voice command switch. There have been technologies that have been invented before the design has been advanced enough for the invention to be implemented properly. One such invention are VR helmets.


I know what you're thinking…That's huge, and you would be right! They were very heavy as well. Given the enthusiasm of the 90s and how much attention the VR helmet got (there was even a game show hosted by Craig Charles no less), they understood the huge potential that VR had then. However, after a brief period in the 90s, VR was virtually (excuse the pun) forgotten about. 
Skip ahead 20 years to 2015 where HTC are set to unveil their HTC Vive helmet that started the ball rolling again with the development of VR and then Oculus, that was later sold to Facebook which brought VR into the mainstream with their affordable and well developed line of VR helmets (Rift S and Quest).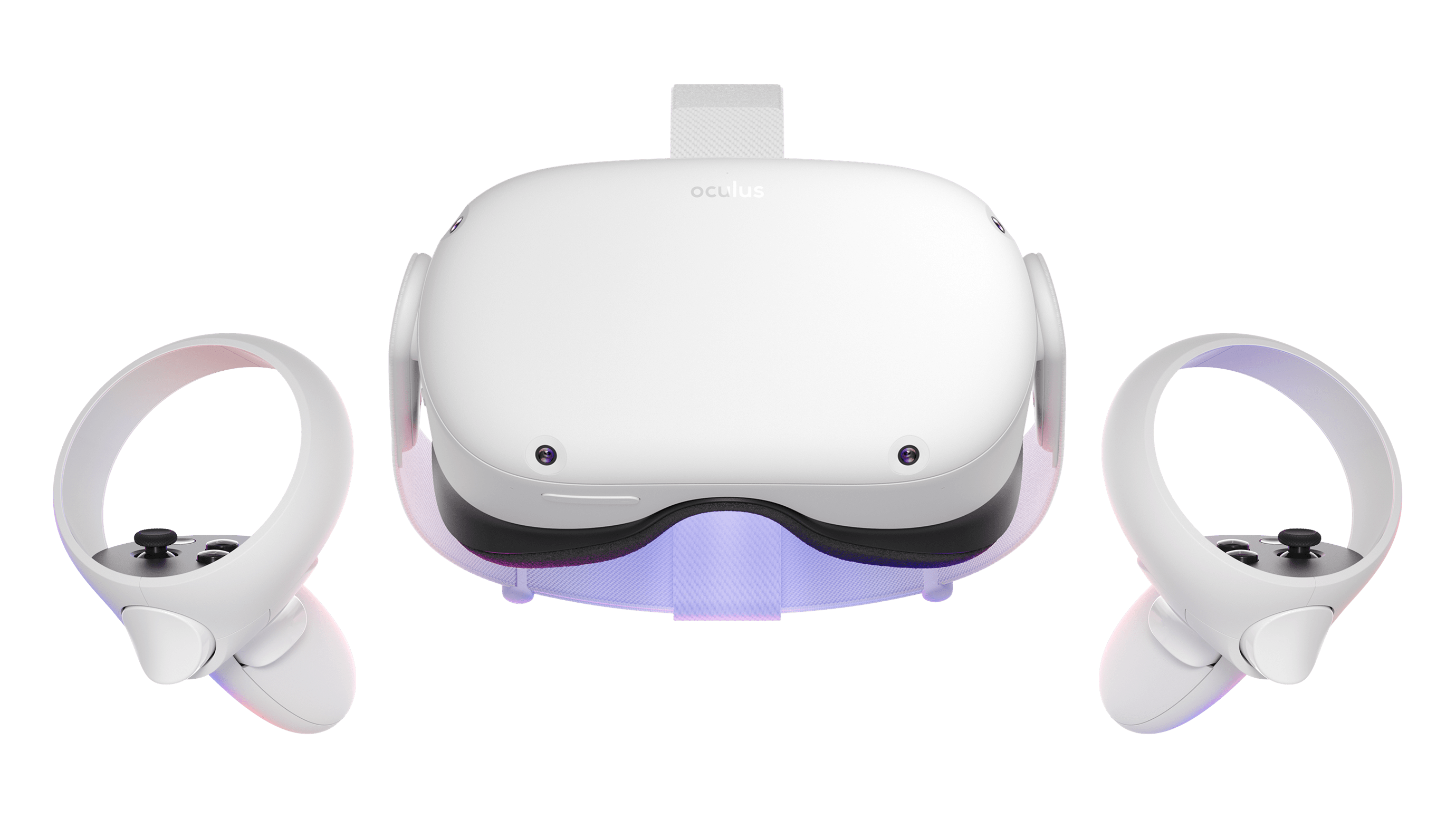 We at access: technology have been experimenting with the latest Oculus Quest 2. There are games where you can web-sling through New York as Spiderman, draw 3D landscapes with Quill or enjoy 360 degree videos of Venice in Google Earth VR.
A game changer for the Oculus Quest 2 is that it's free to sync to Bluetooth devices (which there is a huge range that is supported). One such device is the fabulous Microsoft Xbox adaptive controller. This open doors (sometimes literally) in the realms of accessibility, where you can use the switches that you may already have or plug in the adaptive equipment you need to use. The sky's the limit!
This blog will help give a brief tutorial into:
– how the Oculus Quest 2 will be paired to the adaptive controller and
– how to cast the Quest 2 to a Chromecast.

The casting means support can be given to a client using VR, as there are certain input games that can't be emulated, on a standard TV via the Quest 2 controllers. This depends on the app/game you are playing, and fortunately many do feature accessibility options where a controller can be used instead of hand sets.
First of all when you get the Quest 2 there will be the initial setup, then once this is complete pair the adaptive controller via Bluetooth using the pairing button:
Then follow the instructions given in this video:
Here you will find instructions on how to cast videos to the TV using the chrome cast:
If need any further support on this setup, or adaptive gaming in general, please feel free to contact us at domore@accesstechnology.co.uk
#domorewithtechnology